Parent Education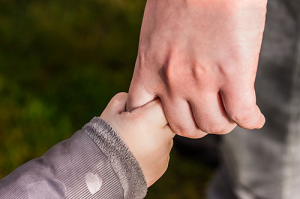 The most important goal of The Divorce Center is 'to make divorce more civilized and less traumatic especially for the children'. In keeping with this philosophy, we offer our Parents Apart program to separating or divorced parents to assist them in helping their children cope with and successfully manage the stress of parental divorce.
Parenting courses are court-mandated in the Commonwealth of Massachusetts for divorcing parents. As part of our public service, we are providing information on other court-approved parent education classes as well as our own. Check the information on our Parents Apart classes, now presented in Braintree and in Waltham, as well as a statewide listing of other similar classes provided by other agencies.
Important News....
By order of the Commonwealth of Massachusetts, Probate and Family Court, parents involved in a divorce action in which there are minor children are ordered to attend and participate in an approved Parent Education program unless waived by the court.
Parents must register with an approved Parent Education program provider within 30 days of divorce papers being served upon the original defendant and must attend the next available session.
Parents are required to each pay $80.00 to the provider of the course, unless a request for waiver has been submitted and allowed by Probate and Family Court, in which case the course fee will be reduced to $5.00.