Public Education/Workshops & Seminars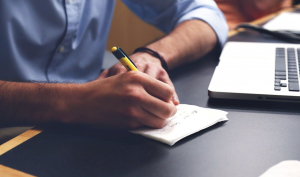 Throughout the year, The Divorce Center offers workshops focused on all the numerous legal, financial and psychological aspects of divorce. Our goal is to provide the critical information and assistance that people need before, during and after the divorce process, and to help them make the decisions that are best for themselves and for their children. We offer these workshops in one of several locations (Wellesley, Danvers, Waltham and Westford) on the second Saturday of every month. Check our schedule (see sidebar) for upcoming workshops in your area.
The Divorce Matters workshop
This half-day workshop on taking the next step toward untying the knot will cover the legal, financial, family and personal issues that are often encountered during the divorce process. Trained professionals will provide you with knowledge and information you need to know to empower you through the divorce process with confidence and peace of mind.
If you are contemplating divorce or currently overwhelmed with the process, this workshop is for you!
Topics to be Covered:
Legal Issues Presented by a Divorce Attorney
Your options for the divorce process in MA
What is Mediation, Collaborative, Litigation and Pro Se and how do they differ?
Understanding the Alimony Law and Child Support Guidelines
Protecting Yourself Legally
Understanding the Financial Issues Presented by a Divorce Financial Professional
Taking an Asset Inventory
What are considered Marital Assets and how are they divided?
Do you keep or sell the Marital Home?
What about retirement? Will I be ok?
Family Issues
Dealing with a hostile spouse
Protecting the children
Strategies for coping with the stress of divorce
Rebuilding your self-esteem
Monthly Seminars
Seminars are held monthly and deal with individual divorce-related issues. Each seminar has a moderator and three speakers expert in their own field. Check our Monthly Seminars calendar for upcoming dates and topics.