Directors 2019-2020
Ellen J. Klapper, Mortgage Loan Officer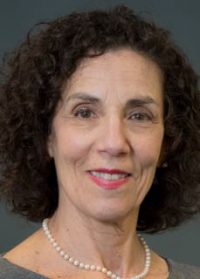 Ellen has been a loan officer in residential lending for the past 31 years. Her diverse knowledge of the mortgage market aid Ellen in understanding her clients' needs and what the best mortgage products are to fit these needs.
She has worked with a diverse group of clients over the years, from first-time home- buyers to complicated borrowers with significant wealth and unique situations. Her experience and knowledge of the mortgage industry enable her to give the best options to her clients.
Ellen is a member and on the board of the Divorce Center. She is also a member of the Massachusetts Collaborative Law Council (MCLC), and has been collaboratively trained. She is experienced in working with divorced couples and those in process of divorcing. She recognizes that each couple's situation is unique and requires knowledge and sensitivity to come up with the best mortgage options and solutions that their divorce requires.
Ellen is a member of the Greater Boston Real Estate Board's Affiliate Committee. Ellen lives in Newton, where she is on the Historical Commission and a member of Historic Newton
Theodore Orenstein, Attorney

Ted Orenstein has been practicing law since 1970 and specializing in matrimonial cases since 1978. He has been Chairperson of the Mass. Bar Association Young Lawyers Section and its Law Practice Section, a member of its Board of Delegates and Executive Committee, served on both the Council of the Mass. Bar Association Family Law Section and the Board of Managers of the Mass. Chapter of the American Academy of Matrimonial Lawyers.
A recipient of numerous awards including the prestigious President's Award of the Mass. Bar Association, Ted has been appointed by the Supreme Judicial Court to its Advisory Committee on Legal Education, and by Lawyers Alert to its Board of Experts. He has lectured throughout the country and has been published in numerous legal periodicals. He is co-author of the books, When a Professional Divorces and Family Law in Massachusetts.
Ted has been active in the Divorce Center for over 20 years and served as its President for 5 years.
Jeanne M. Seaquist, Copy Editor, EDGE Media Publications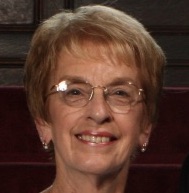 Jeanne has been on the Board since 1998 serving as webmistress for The Divorce Center. She also served two years as Co-President of the Divorce Center, Vice-President for two years, a co-editor of the newsletter and currently serves on both the Membership and Marketing Committees. Jeanne holds a degree in education and certificates in both Internet Design and Business from Bentley College. She is a part-time copy editor for EDGE Media Publications.
Jeanne is an avid fan of the Red Sox and Patriots as well as the Boston College football team, enjoys her family, grandchildren, travel, golf, and most sporting events.
Renee W. Senes, CDFA™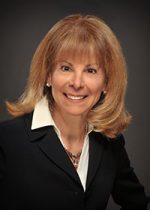 Renee W. Senes brings more than 18 years experience to her profession. She is a financial consultant with Investors Capital Corporation and an independent investment advisor representative affiliated with Investors Capital Advisory. Renee works with individuals and small businesses, including those who are self-employed, on all aspects of investment planning by utilizing fee-based investment and asset management services as well as hourly financial consulting.
Renee is also a Certified Divorce Financial Analyst (CDFA). She specializes in working with clients and their attorneys through all phases of the divorce process to help them gather and compile financial information, compare and contrast scenarios of possible settlements, and help them to grasp the impact of the various options both now and for their future well being.
Renee is an active member of her community where she is on the Steering Committees of the Women's Business Network and Acton Singles Social Club; serves as Treasurer for the Friends of the Harvard Council on Aging; and is a consultant to the Special Educational Surrogate Parent Program providing services to children in the custody of the Department of Children and Family Services. She is also a member of the Institute for Divorce Financial Analysts and serves as a Director on the Board of The Divorce Center.
A former teacher, Renee enjoys educating her clients and encouraging them to be active participants in their financial futures.
Lorri Siebert Woodacre, Esquire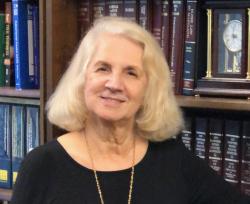 Atty. Woodacre maintain a family law practice serving the Boston area, Wellesley, Dover, Sherborn and Framingham. She is an experienced family law practitioner and litigator with a practice specializing in the areas of: Divorce, Divorces, Divorce Mediation, Mediation, Dispute Resolution, Modifications, Separate Support, Removal from the Commonwealth, Contempt of Court.
She has extensive trial and motion experience as well as a focus in drafting fair and equitable settlement agreements.
She prefers to consult with potential clients before the dissolution process has commenced. She has expertise in counseling people who are struggling with decision making who seek guidance and to know their legal and property rights. She is uniquely qualified in the emerging area of matrimonial law that is called marital mediation and the area of seeking counsel from a matrimonial professional when individuals are struggling with the decision to dissolve a marriage.
Attorney Woodacre has studied comparative law in Germany as well as having studied Spanish in Mexico and has a military and corporate family background.