Public Ed. Monthly Seminar - July 16, 2019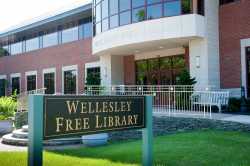 When:
Tuesday July 16 from 7:00pm - 8:30pm
Where:
Wellesley Free Library
530 Washington Street
Wellesley Massachusetts 02482

Map It
Registration:
Registration is required to attend this event.
Register
Details:
Topic: "After the Divorce"
Planning For Now and in the Future: Financial, Emotional, Retirement and Estate Planning

Speakers:
Janice Berner, CDFA (Financial Planner)
David Feakes, Attorney (Trusts and Estates)
Linda Sternberg, Attorney (Modification)
Lorri Woodacre, Attorney- Moderator

• What if your circumstances change?
• What is a modification?
• What needs to be done about changing your will and estate plan?
• What can a financial planner do for you?

Upcoming Seminars:

August 14, 2019 - "Custody, Child Support"
September 18, 2019 - "Alimony"
October 16, 2019 - "Divorce Over 50"